Back
Daniil Kvyat
Team

AlphaTauri

Nation

Russia

Date of birth

26/04/1994

Place of birth

Ufa, Russia
Just imagine – a bright young driver lands in Formula 1® in 2014, shows a lot of potential but does not measure up and gets heaved out of the big league and into the wilderness.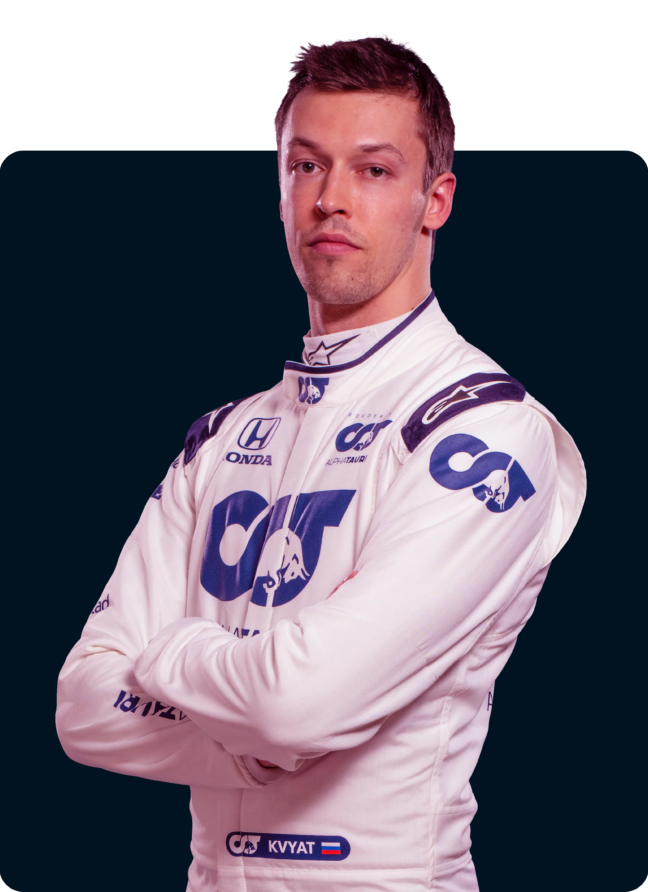 A recipe for a major case of grumpy face, surely?
So why, when you see Daniil Kvyat on the TV coverage of Formula 1®, is there invariably a mile-wide smile on his face?
Through sheer determination and quite a bit of good humour, Kvyat bounced back, after a stint in sports car racing and time at Ferrari as a test and simulator driver. He has proven to be a great fit at what is now AlphaTauri, and an able match for teammate Pierre Gasly.
Far from being Red Bull rejects, this pair look capable of success in 2020 and beyond. Imagine how big the smile will be then.