Back
Mick Schumacher
Team

Uralkali Haas F1 Team

Nation

Germany

Date of birth

22/03/1999

Place of birth

Vufflens-le-Château, Switzerland
Debuting in Formula One® is hard enough; to be the son of the driver whose name is featured on every list in the sport's record books comes with pressure that could prove suffocating. But Mick Schumacher is not your average rookie, neither by name nor the way he goes about his craft.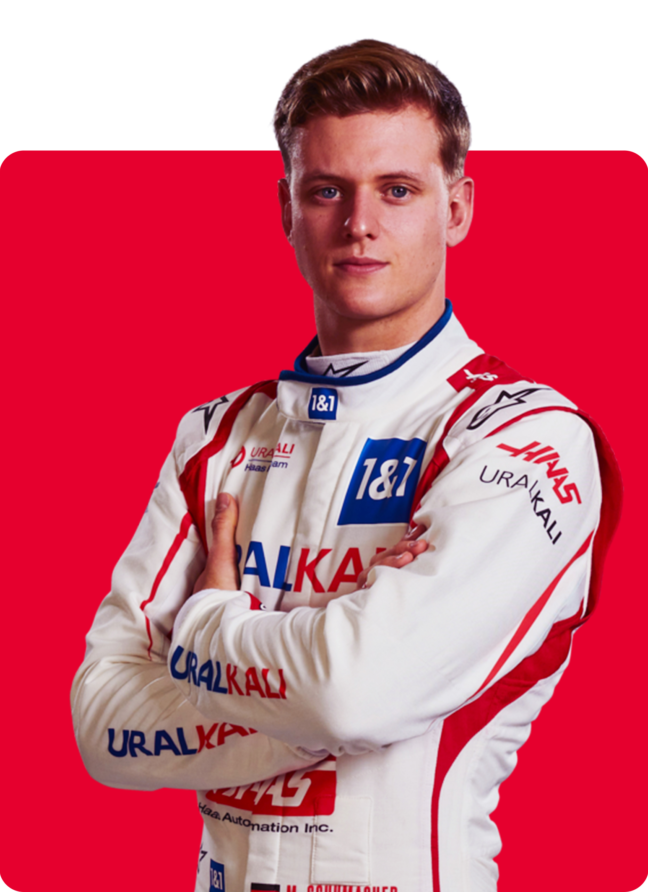 Mick was born the year before dad Michael won the first of five consecutive titles for Ferrari; in that context, the crazy F1® world seems almost normal for a driver with a strong facial likeness and similar lilt to his English as his father.
Mick's career to this point has been a study in methodical improvement, winning titles in both his second years of European F1® (2018) and Formula 2 (2020).
With Haas firmly focusing on 2022, Schumacher gets the chance to play himself in as a rookie while – for once – not having to deal with heightened expectations.