Back
Sebastian Vettel
Team

Aston Martin

Nation

Germany

Date of birth

3/07/1987

Place of birth

Heppenheim, Germany

Debut

USA, 2007 (BMW-Sauber)
Sebastian Vettel is a realist, and the four-time world champion knows he's not the force he was in his Red Bull title-winning pomp. But the German has grown as a man, a leader and a respected voice in the near-decade since, and is the perfect choice as a figurehead for an Aston Martin team with big ambitions.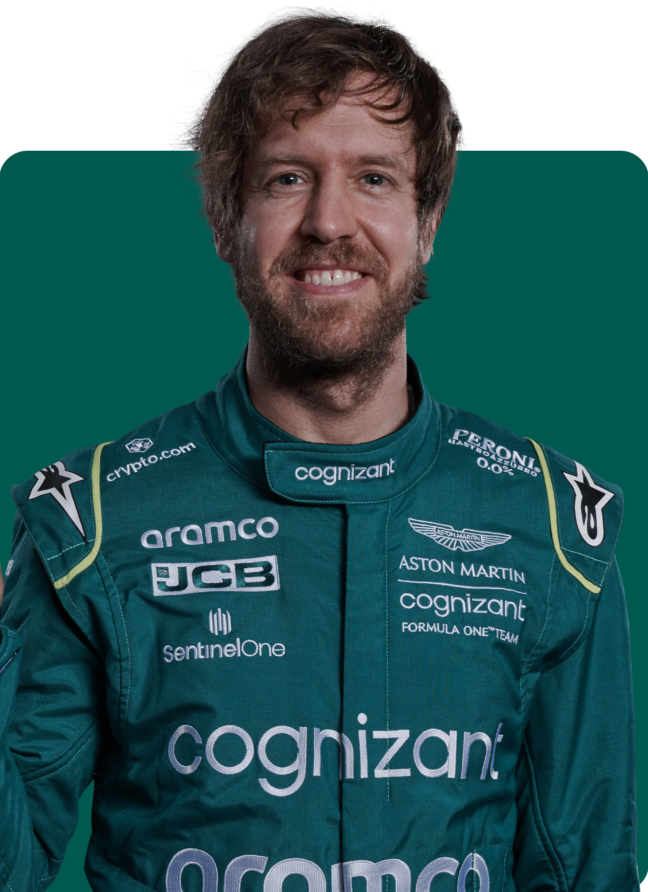 In the 'look at me' world of professional sport, Vettel is the antithesis of the modern-day athlete; invisible on social media, disinterested in the distractions that come with his profession. But if you're looking for someone passionate about the history of their sport and an upstanding citizen with an unwavering moral compass, Vettel is your man.
Vettel may not be around long enough to enjoy any future success Aston Martin has, but his fingerprints will be all over any glory one of the most famous automotive names of all earns if it comes.