Back
Sebastian Vettel
Team

Aston Martin Cognizant F1 Team

Nation

Germany

Date of birth

07/03/1987

Place of birth

Heppenheim, Germany
Is Sebastian Vettel an all-time great needing a change of scenery, or a fallen star in an irreversible slide to the depths of the grid?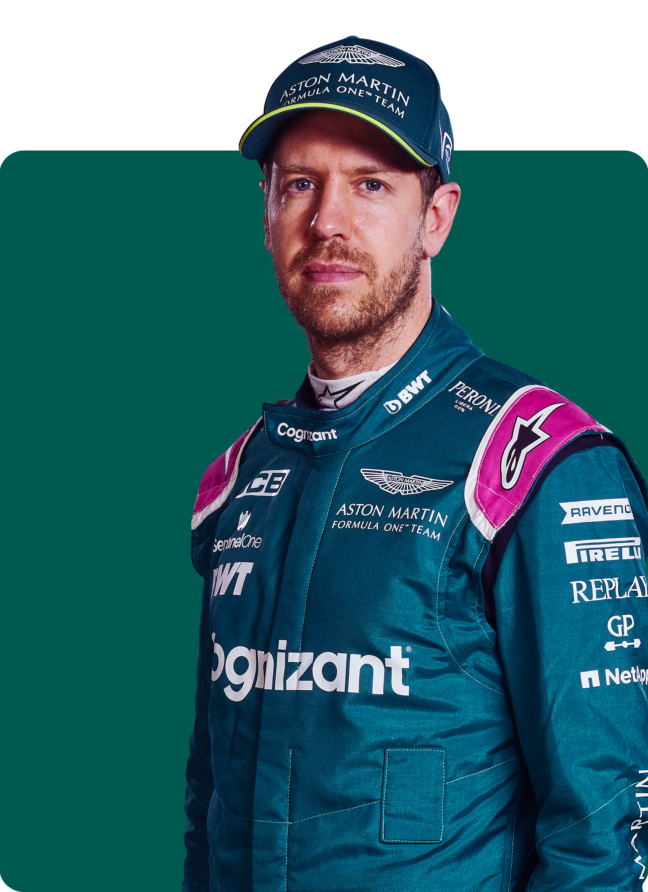 Aston Martin are betting on the latter, the famed British brand landing a big name for its return to F1® in the German, who has won more titles than all but three drivers in the sport's history. That the fourth of those consecutive crowns was in 2013 is of little relevance to Aston, but the bright-eyed Beatles-loving Vettel of his Red Bull reign has evolved into a more muted version of his best after six years at Ferrari spawned 15 victories, but never the title he so craved to emulate his idol Michael Schumacher.
The ever-principled Vettel was aggrieved Ferrari didn't deign to offer him another contract; a multi-year deal with another massive automotive name will prove whether Ferrari's decision to cut bait was right.