Back
Sebastian Vettel
Team

Ferrari

Nation

Germany

Date of birth

07/03/1987

Place of birth

Heppenheim, Germany
Fifth in the World Championship would be a good result for a lot of drivers. That is where Sebastian Vettel finished the 2019 season.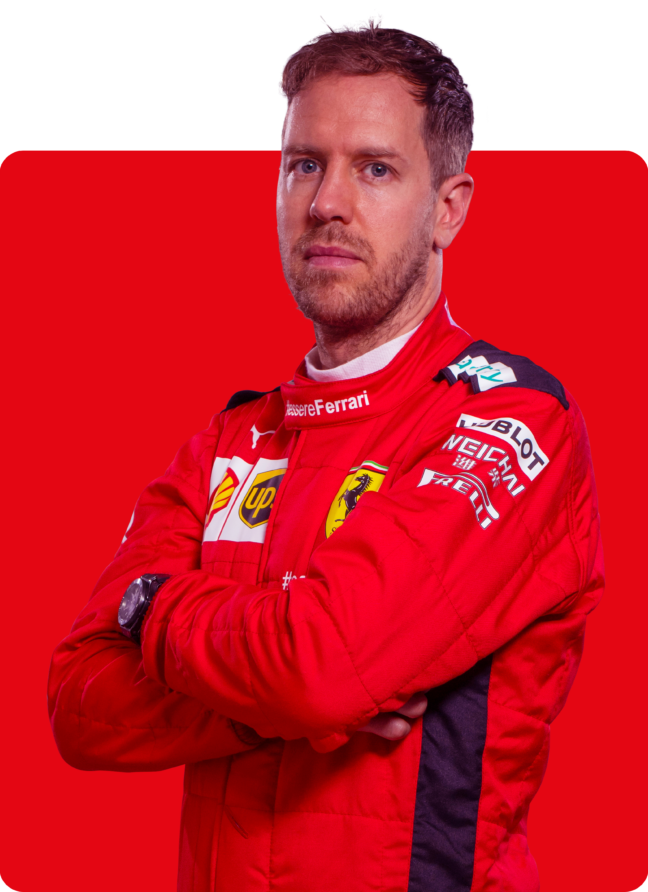 Only once, in his first full season in Grand Prix racing, has he finished lower than that, and that was in 2008. The last time he finished fifth was 2014, after which he parted ways with Red Bull Racing.

Vettel remains an enigma. On his day he is simply untouchable, running up front and dominating the opposition without apparent effort. But when that does not happen, he often looks perplexed.
Four world titles and 53 Grand Prix wins are impressive numbers as of the end of the 2019 season.
Vettel is likely to add more race wins, but another title is a bigger ask. He will leave Ferrari at the end of the 2020 season.