The highly anticipated festival will be headlined by the Aussie electronic powerhouse, Peking Duk, with the boys ready to bring their signature high octane performance to the Albert Park Grand Prix Circuit.

Hot off their recent national tour, Bliss n Eso will prove why they are Australia's hip hop titans, while The Rubens will treat fans with their easy-going vibes. Melbourne's own G Flip is also set to perform on the AusGP Sessions main stage.

Big Twisty & The Funknasty rounds out this stellar lineup, which also features Alex Lahey, Budjerah, Cheeky Geezers, Confidence Man, DJ Emma Peters, Jack & Jordan, DJ Jade Zoe, DJ John Course, Kye, Nyxen, WILSN and Yo! Mafia.

Located at the new Melbourne Precinct within the Formula 1® Heineken® Australian Grand Prix 2022, AusGP Sessions will offer a diverse line-up right across the four days.
View Full Entertainment Schedule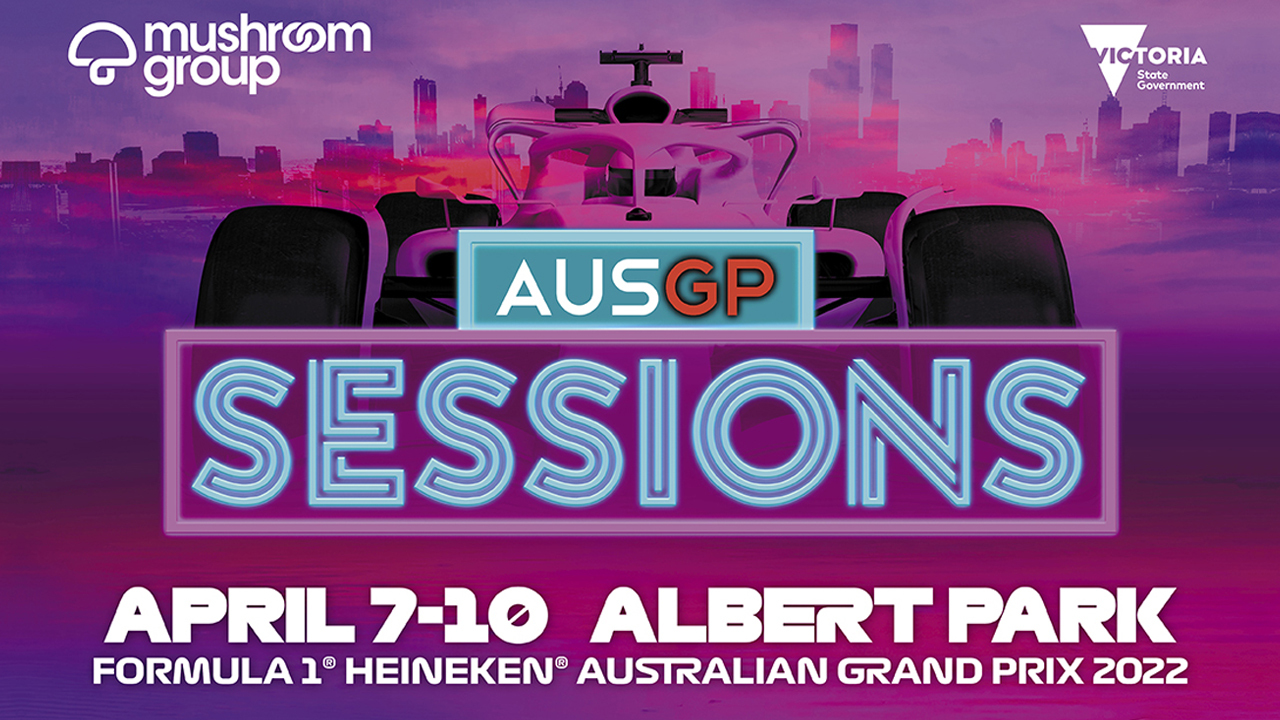 AusGP Sessions
Thursday, April 7

| Time | Session |
| --- | --- |
| 6:15pm - 7:30pm | Big Twisty & The Funknasty |
| 5:10pm - 5:55pm | Yo! Mafia VDJ |
| 4:10pm - 4:55pm | Yo! Mafia VDJ |
| 3:10pm - 3:55pm | Yo! Mafia VDJ |
| 2:05pm - 2:50pm | Jack & Jordan |
| 1:05pm - 1:50pm | Jack & Jordan |
| 12:05pm - 12:50pm | Jack & Jordan |
Purchase Thursday Tickets
| Time | Session |
| --- | --- |
| 7:15pm - 8:30pm | The Rubens |
| 5:45pm - 6:45pm | G Flip |
| 5:00pm - 5:45pm | DJ Emma Peters |
| 3:00pm - 4:00pm | Budjerah |
| 2:00pm - 2:40pm | WILSN |
| 11:30am - 1:00pm | DJ Emma Peters |
Purchase Friday Tickets
| Time | Session |
| --- | --- |
| 7:15pm - 8:30pm | Peking Duk |
| 6:00pm - 6:45pm | Nyxen |
| 5:00pm - 5:45pm | Kye |
| 2:15pm - 4:00pm | DJ Jade Zoe |
| 11:30am - 1:00pm | DJ Jade Zoe |
| Time | Session |
| --- | --- |
| 6:30pm - 7:30pm | Bliss n Eso |
| 5:00pm - 6:00pm | Confidence Man |
| 1:45pm - 2:30pm | Alex Lahey |
| 1:00pm - 1:30pm | Cheeky Geezers |
| 10:00am - 1:00pm | DJ John Course |