Back
Which driver is out on track each day in Barcelona's pre-season running
24/02/22

Teams experience the new cars for the first time.
The 2022 cars are finally out on track, with the pre-season running beginning overnight at the Circuit de Barcelona-Catalunya.
The first three days of testing aren't broadcast. However, that hasn't stopped online coverage from the usual places through day one.
All ten teams will be in action across the pre-season running, although which driver takes to the track varies from team to team.
Friday Grandstand tickets for the Formula 1®️ Heineken®️ Australian Grand Prix 2022 are available from $91. Get them before they sell out.
Mercedes
Day 1: George Russell (AM); Lewis Hamilton (PM)
Day 2: TBC
Day 3: TBC
Red Bull
Day 1: Max Verstappen (All Day)
Day 2: Sergio Perez (All Day)
Day 3: Max Verstappen (AM); Sergio Perez (PM)
Ferrari
Day 1: Charles Leclerc (AM); Carlos Sainz (PM)
Day 2: TBC
Day 3: TBC
McLaren
Day 1: Lando Norris (All Day)
Day 2: Daniel Ricciardo (All Day)
Day 3: Lando Norris (AM); Daniel Ricciardo (PM)
Alpine
Day 1: Fernando Alonso (All Day)
Day 2: Esteban Ocon (All Day)
Day 3: Fernando Alonso (AM); Esteban Ocon (PM)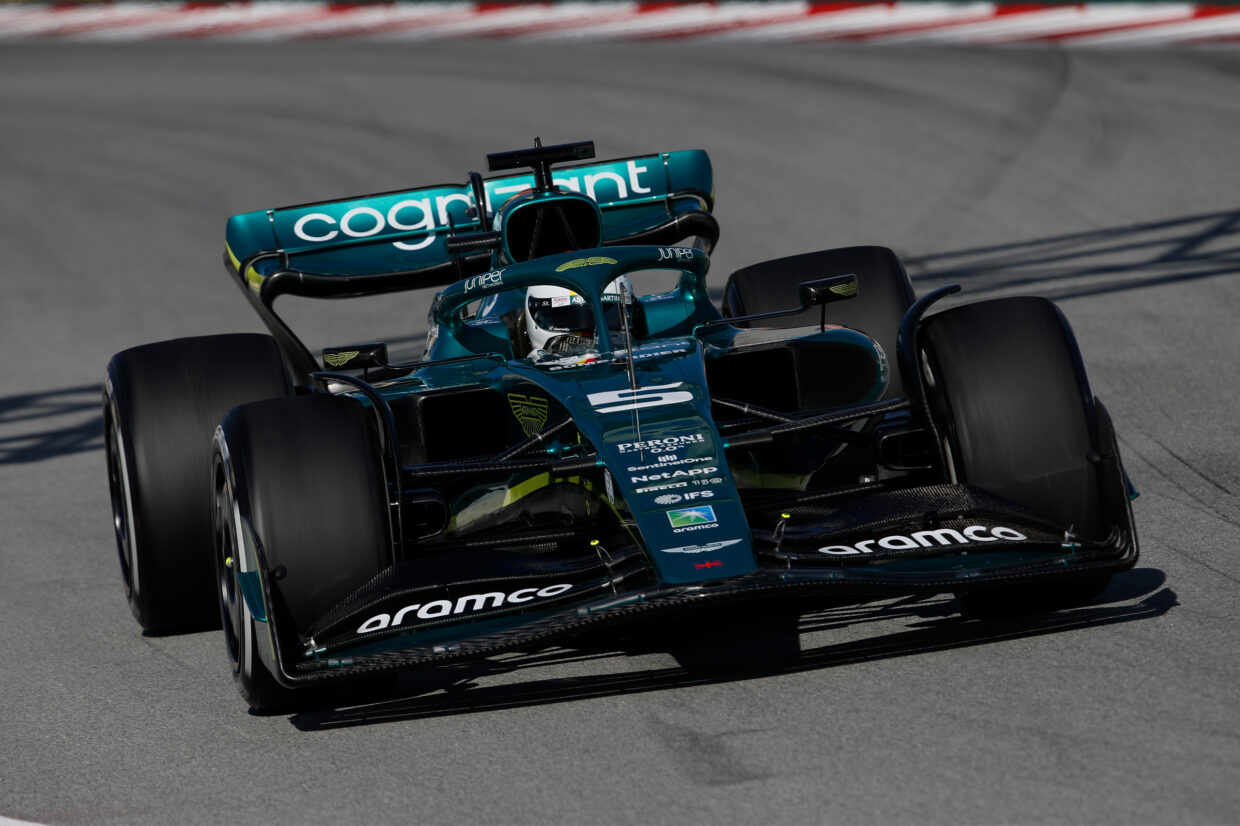 Sebastian Vettel, Aston Martin AMR22
AlphaTauri

Day 1: Yuki Tsunoda (All Day)
Day 2: Pierre Gasly (All Day)
Day 3: Pierre Gasly (AM); Yuki Tsunoda (PM)
Aston Martin
Day 1: Sebastian Vettel (AM); Lance Stroll (PM)
Day 2: Lance Stroll (PM); Sebastian Vettel (PM)
Day 3: Sebastian Vettel (AM); Lance Stroll (PM)
Williams
Day 1: Nicholas Latifi (AM); Alex Albon (PM)
Day 2: Alex Albon (AM); Nicholas Latifi (PM)
Day 3: Nicholas Latifi (AM); Alex Albon (PM)
Alfa Romeo
Day 1: Robert Kubica* (AM); Valtteri Bottas (PM)
Day 2: Valtteri Bottas (AM); Guanyu Zhou (PM)
Day 3: Guanyu Zhou (AM); Valtteri Bottas (PM)
Haas
Day 1: Nikita Mazepin (AM); Mick Schumacher (PM)
Day 2: Mick Schumacher (AM); Nikita Mazepin (PM)
Day 3: Nikita Mazepin (AM); Mick Schumacher (PM)
*Reserve Driver