Back
Fittipaldi: Can Leclerc finally snap Ferrari's F1® title drought
14/06/22

The Championship battle is still up for grabs.
This week's episode is brought to you by Shannons. Insurance for motoring enthusiasts.
Formula 1® legend Emerson Fittipaldi believes Ferrari can end a world championship drought that stretches back to the late 2000s this season.
Ferrari has won more F1® constructors' (16) and drivers' (15) championships than any other team, but hasn't taken the constructors' prize since 2008, nor won a drivers' title since 2007 (Kimi Raikkonen).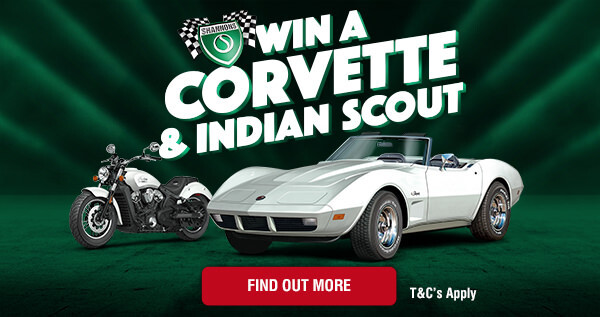 Speaking to the In the Fast Lane podcast, Fittipaldi, a two-time F1® champion (1972 and 1974) and winner of 14 Grands Prix, feels Ferrari can emerge triumphant from a 2022 season that has the potential to be one of the most tightly-contested in history.
"Charles Leclerc, to me, is a great favourite to be world champion this year," Fittipaldi told the Australian Grand Prix Corporation's official podcast.
"Ferrari proved to be extremely fast (with) an extremely good car from the beginning of the season. The team is very well optimised for the championship, and it has been a long time that Ferrari doesn't win the world championship. They are focused this year.
"But we always have to remember Max Verstappen is very strong, the Red Bull is running strong, and now (Sergio) 'Checo' Perez is … on the top of his career as a race driver. Look at the last few laps of Monaco, the four (Red Bull and Ferrari) cars running close to each other … that's how the championship is going to be this year, it's going to be very close. I think this is one of the best years of Formula 1® history."
Fittipaldi blazed a trail for Brazilian drivers when he left his native Sao Paulo for Europe in 1969, winning his first world title for Lotus in 1972 before annexing a second at McLaren two years later.
Famous F1® names like Ayrton Senna, Nelson Piquet, Rubens Barrichello and Felipe Massa followed in Fittipaldi's footsteps to become regular race-winners and, in the case of Senna and Piquet, multi-time world champions. The pipeline of Brazilian drivers racing full-time in F1® was paused when Massa retired in 2017; Pietro Fittipaldi, Emerson's grandson, deputised at Haas for two races in 2020 as the only Brazilian driver to start a Grand Prix in the past five years.
"Karting is the root of racing … the country has to invest to get more chances for good talent to represent the country," Fittipaldi, whose 15-year-old son Emerson Jr races in Italian F4, said.
"The Brazilian federation is now investing a lot in karting, and we are going to have for the first time Formula 4 in Brazil. There's a lot of young Brazilian drivers coming along, and we hope one day that some of these talents can be in Formula 1®."
The podcast is available on Spotify, Google Podcasts and Apple Podcasts platforms.
This week's episode is brought to you by Shannons. Insurance for motoring enthusiasts.
Get podcast alerts