Back
Max Verstappen
Team

Red Bull Racing Honda

Nation

Netherlands

Date of birth

30/09/1997

Place of birth

Hasselt, Belgium
Max Verstappen is Formula One's jolt of electricity, an urgently impatient racer dripping with talent, a forthright nature and no filter.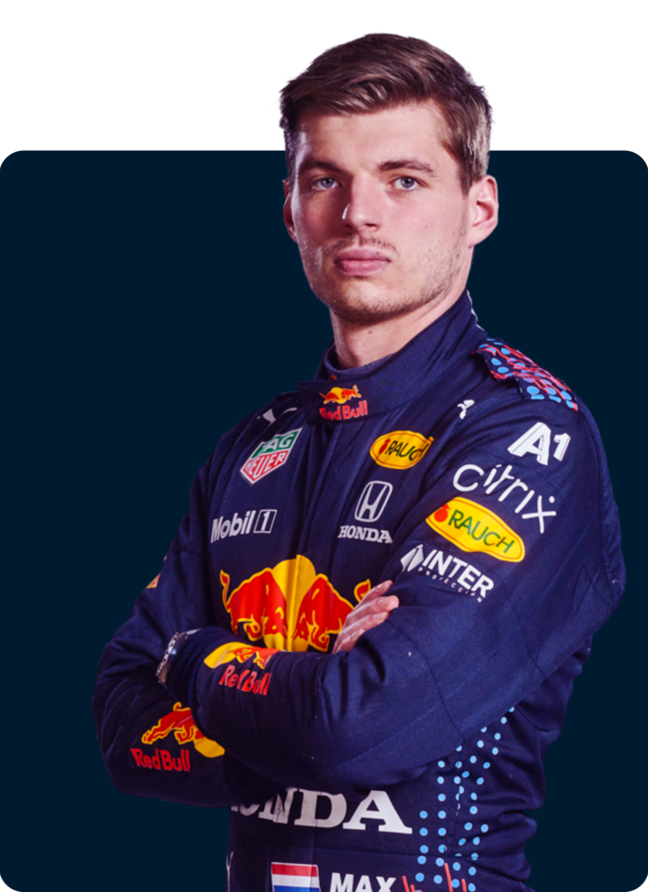 Since he became the youngest driver to take part in a GP weekend (Japan 2014, age 17), seemingly the only person unsurprised by the arc of Verstappen's ascension has been the Dutchman himself.
Verstappen was a race-winner at 18, a regular podium visitor at 21, and these days seemingly the sole thorn in Mercedes' side. His pace has created a quandary at Red Bull, who have tried three drivers since 2019 to find a teammate who can keep up and play strategic wingman as he fights at the front. Alternatively, you could argue Verstappen is dragging a team to positions it shouldn't necessarily be in through sheer force of will.
Championships for Verstappen seem preordained; the bigger questions are when – and perhaps where he'll be driving – if they happen.