Back
Lewis Hamilton
Team

Mercedes

Nation

United Kingdom

Date of birth

07/01/1985

Place of birth

Stevenage, England
Lewis Hamilton is at his peak – with no signs of slowing down. Quite the opposite; if anything, he wants to win more than ever.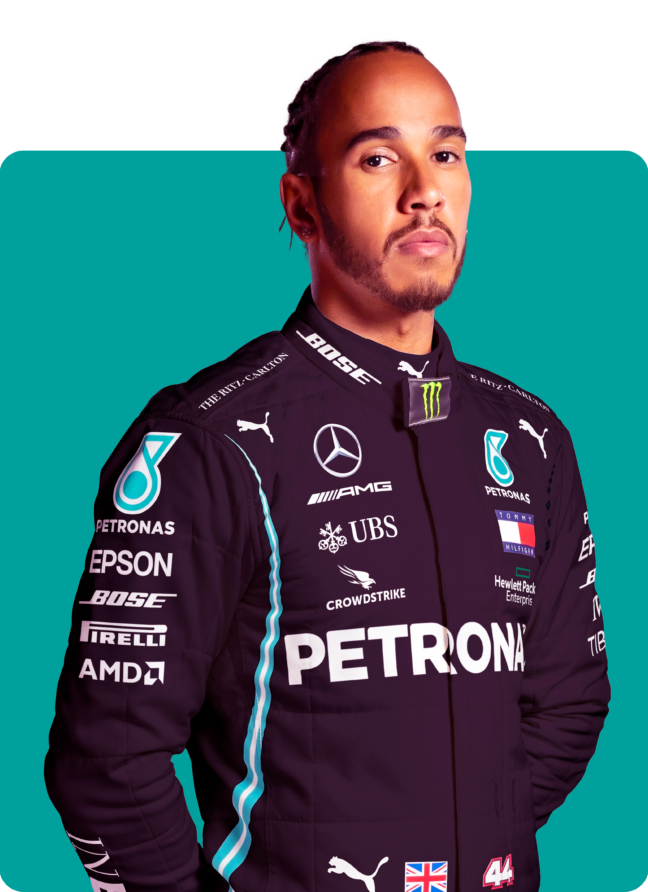 Even with his sixth title sealed long before the 2019 season ended, Hamilton was nagging his race engineer about strategy changes during races, because second place was never quite going to suit.
For all that, though, Hamilton remains a sportsman. At Brazil in 2019, when he punted Alex Albon out of second place late in the race, he immediately apologised and owned his penalty, even while some in the media defended him.
With 84 Grand Prix wins as of the end of the 2019 season, he could become the first Formula 1® driver to score a century. Even for an Englishman, Aussies would have to applaud that.