Back
Fernando Alonso
Team

Aston Martin

Nation

Spain

Date of birth

29/07/1981

Place of birth

Oviedo, Spain

Debut

Australia, 2001 (Minardi)
You're only as old as you feel – or, as Fernando Alonso would probably interrupt, as old as you race – which the veteran Spaniard still does with all of his trademark intensity even as he settles into his 40s.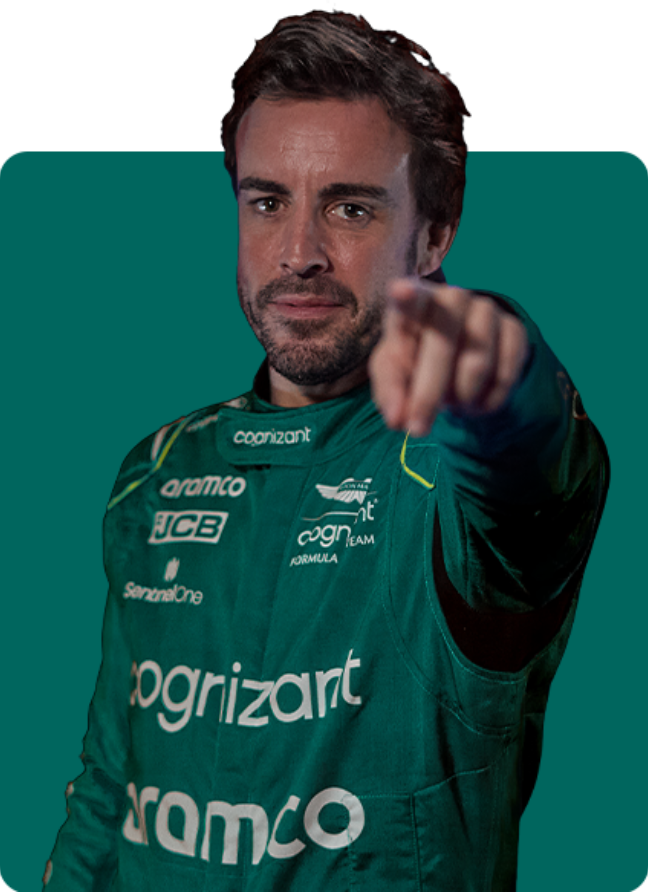 Australian Grand Prix Stats
Races:
17
Best Qualifying:
2nd (2007)
Wins:
1 (2006)
Podiums:
5 (1st: 2006; 2nd: 2007, 2013; 3rd: 2004, 2005)
Points Finishes:
13
Alonso isn't the bull-at-a-gate force of nature he was in his title-winning days at Renault in 2005-06, but quiz the other drivers as to who is the hardest man to beat in a wheel-to-wheel battle, and Alonso's name will feature prominently. There's a more collaborative side to Alonso's third stint at the Enstone-based team, but one trademark remains – give him a sliver of a window to exploit, and he's going for it.
Alonso looks set to finish his time with Alpine as the driver with the most starts in F1 history, the first of them coming in Australia in 2001. When, for context, one of his rivals was Jos Verstappen, Max's father.