Back
Carlos Sainz
Team

Ferrari

Nation

Spain

Date of birth

01/09/1994

Place of birth

Madrid, Spain

Debut

Australia, 2015 (Toro Rosso)
One day, we might look back at the 2015 Australian Grand Prix as the moment where two of the sport's major players a decade later made their debuts, Max Verstappen partnering Carlos Sainz at Toro Rosso. While Sainz hasn't yet risen to the top echelon of the sport like Verstappen, the building blocks are there for it to happen.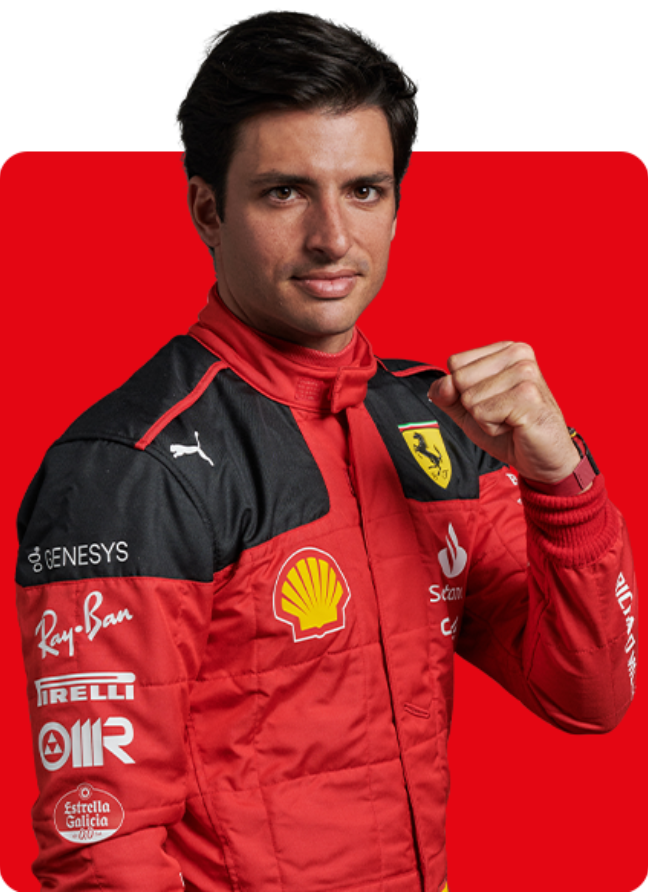 Australian Grand Prix Stats
Races:
6
Best qualifying:
7th (2016)
Best race result:
8th (2017)
Podiums:
0
Points Finishes:
4
Sainz has shown signs of stepping up when the stakes are raised. Two years at McLaren in a harmonious partnership with Lando Norris saw Ferrari come calling when it replaced Sebastian Vettel, and it was Sainz who edged highly-rated teammate Charles Leclerc in their first season together in red.
The Spaniard won't wow you with one-lap pace like Leclerc, but he rarely doesn't see the chequered flag, and is often nibbling at the fringes of the podium when he does. It's not an overreach to suggest there's more on the horizon.