Back
Yuki Tsunoda
Team

Scuderia AlphaTauri Honda

Nation

Japan

Date of birth

11/05/2000

Place of birth

Sagamihara, Japan
Career progressions aren't supposed to happen as fast as Yuki Tsunoda's; given those in charge of Red Bull's driver pipeline aren't easily swayed, his rise from promising prospect to F1® racer is even more meritorious.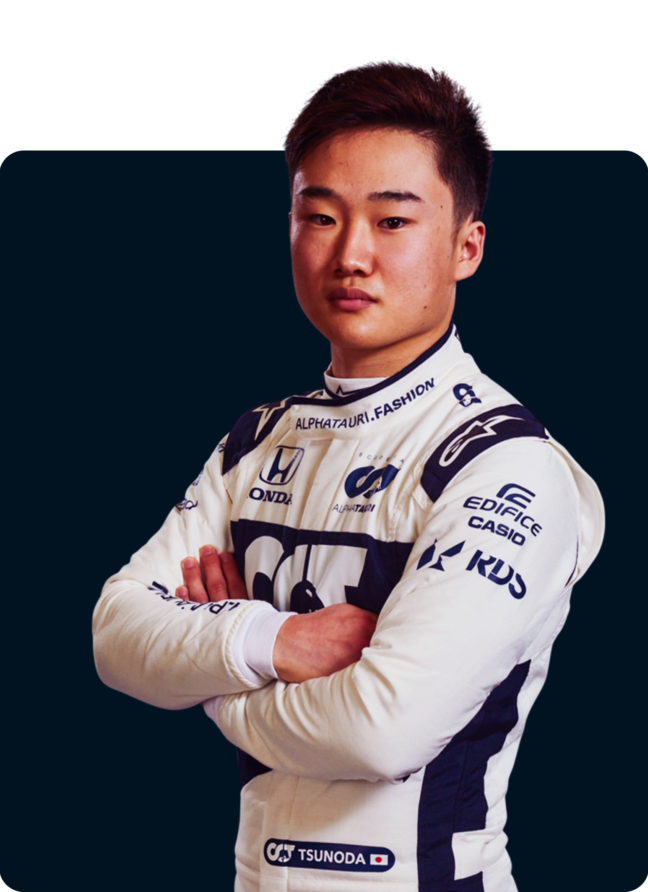 The first F1® driver to be born in the 2000s moved to Europe just two years ago, won a race in the 2019 FIA Formula 3 world championship, graduated to F2 and finished third overall in 2020, and mightily impressed Red Bull's brass with a test for AlphaTauri at Imola that year.
After his Grand Prix debut in Bahrain 2021, championship-winning team principal and current F1® technical director Ross Brawn called the electrifying Japanese the "best rookie for years". When you consider those who preceded him, that's high praise.
Tsunoda revels in wheel-to-wheel battles, racing with a feistiness (and a vocabulary) that belies his inexperience. There'll be bumps in the road, but he's guaranteed excitement.