Back
George Russell
Team

Williams

Nation

United Kingdom

Date of birth

15/02/1998

Place of birth

King's Lynn, England
You could mount a convincing argument that George Russell was the most impressive rookie who competed in the 2019 Formula 1® season.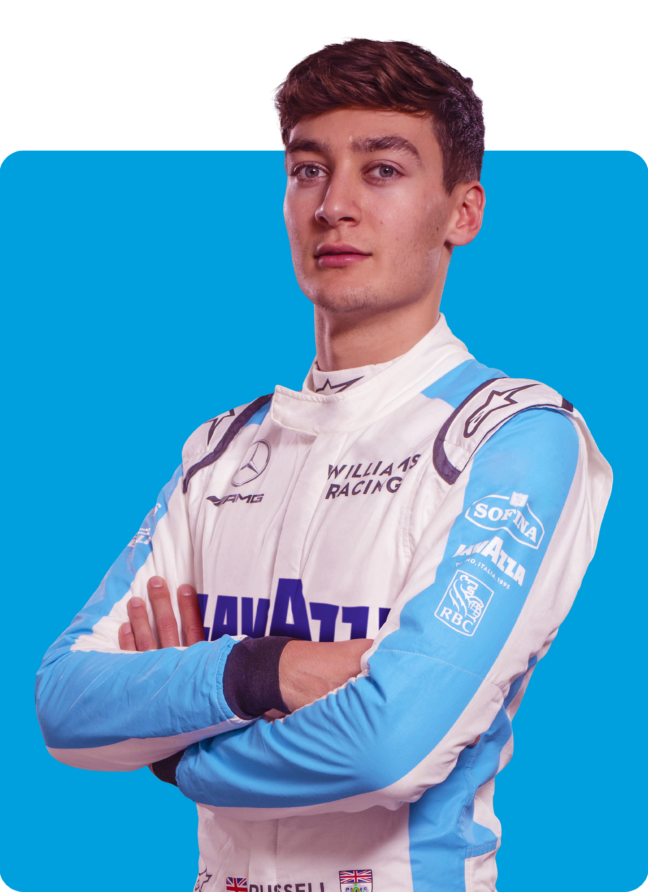 He arrived with consecutive titles in GP3 and F2 under his arm and was the only driver to beat his teammate in every qualifying, finishing the season 21-0 against Robert Kubica.

With the Polish driver now out of team, Russell looks to take on the role of team leader.
That sounds like a daunting task, but the team believes in him. So does Mercedes. After the 2019 season Russell swapped his Williams uniform for a silver one for testing purposes and proved himself to be as fast as the team's regular drivers.
At 22 years old in 2020 and with over 20 Grand Prix starts to his name, Russell has shown he has the speed and the skills. If he performs, Williams' biggest challenge might be holding on to him for years to come.