Back
Pierre Gasly
Team

Alpine

Nation

France

Date of birth

07/02/1996

Place of birth

Rouen, France

Debut

Malaysia, 2017 (Toro Rosso)
It's a good thing Pierre Gasly has become better at remaining on an even keel; the Frenchman's F1 career to date has been a constant study in ups and downs, moments of promise and optimism punctuated by falls into despair and seeming dead-ends.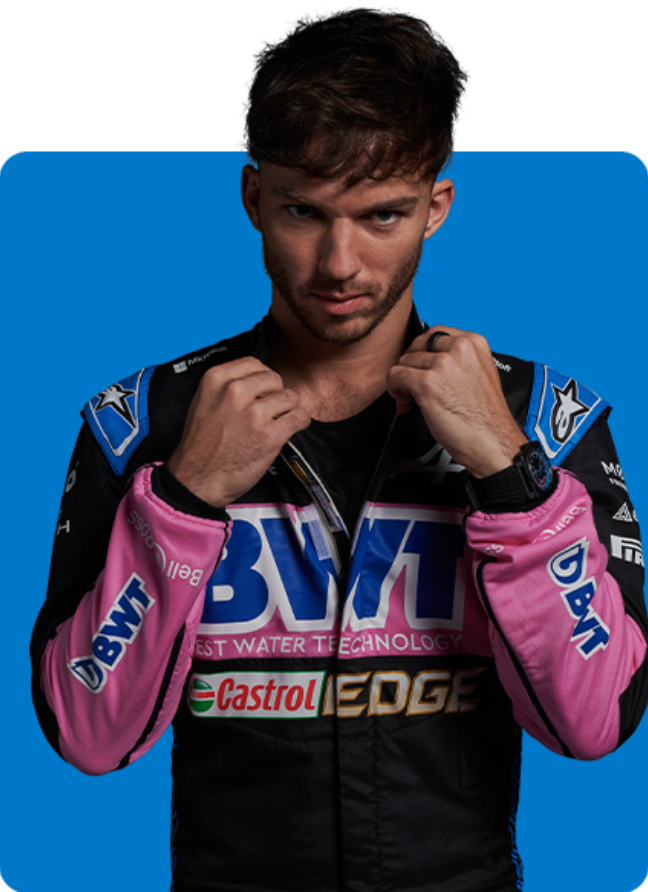 Australian Grand Prix Stats
Races:
3
Best qualifying:
11th (2022)
Best race result:
9th (2022)
Podiums:
0
Points Finishes:
1
With a road to F1 that included the 2016 GP2 title, it looked like a case of 'when' rather than 'if' Gasly would succeed in the top flight, even if his end-of-season promotion to Toro Rosso in 2017 seemed premature. Gasly got his big chance when Daniel Ricciardo left Red Bull for Renault in 2019, but lasted just 12 races before being dumped back to the 'B' team, his long-term F1 tenure appearing tenuous.
Stepping back stung, but Gasly's response in the following two years – including an extraordinary win at Monza in 2020 – shows he's unlikely to fluff his lines if a top-flight team comes calling again.