Back
Daniel Ricciardo
Team

McLaren F1 Team

Nation

Australia

Date of birth

01/07/1989

Place of birth

Perth, Australia
McLaren came knocking for Daniel Ricciardo in 2018, but both parties knew the timing wasn't right; now, they're ready for him, and the Australian is ready to win again.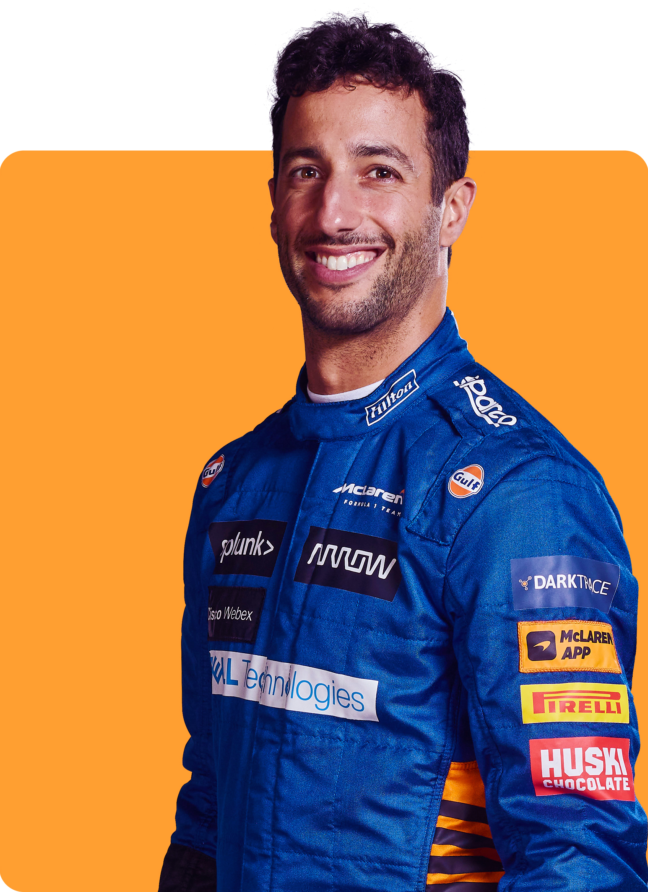 Ricciardo's departure from Red Bull to Renault for 2019-20 saw him lead the French team to their first podiums in nine years, but as McLaren surged from the back of the grid to the head of F1's midfield, the storied British team knew it needed a race-winning driver to provide that final push. Ricciardo, now into his 30s, could provide the link between the team's present and its glorious past; this time, the Perth native didn't need convincing.
Ricciardo offers McLaren a benchmark for fast-rising young teammate Lando Norris, a blisteringly fast qualifier and one of the most combative wheel-to-wheel racers around. The Australian doesn't see the British giants as his last title chance but does see them as his best.