Back
Valtteri Bottas
Team

Alfa Romeo

Nation

Finland

Date of birth

28/08/1989

Place of birth

Nastola, Finland

Debut

Australia, 2013 (Williams)
Valtteri Bottas wouldn't have planned for his career to be a succession of rolling five-year plans, but that's how things have worked out. For the better, after five promising seasons at Williams (four as a race driver) saw him in the box seat to replace Nico Rosberg at Mercedes for 2017. But even this deep into his career, the questions remain.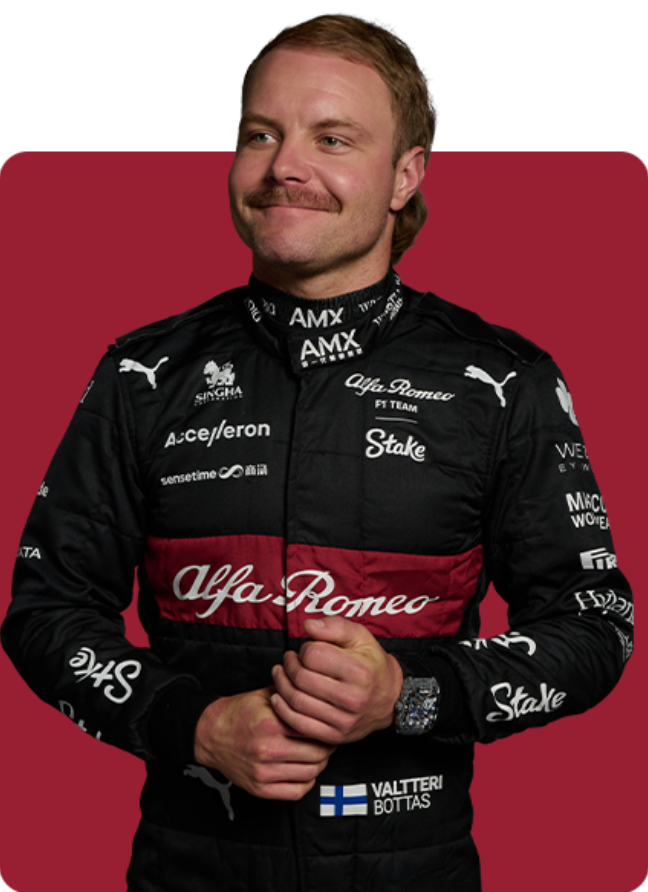 Australian Grand Prix Stats
Races:
7
Best qualifying:
2nd (2019)
Wins:
1 (2019)
Podiums:
2 (1st: 2019; 3rd: 2017)
Points Finishes:
6
Bottas won 10 Grands Prix in five years alongside Lewis Hamilton, and helped the Silver Arrows to all five constructors' titles in that timespan. He often beat the most successful qualifier in F1 history, and on his day was untouchable.
But those days became harder to channel as the tsunami of Hamilton's statistics bore down, and he almost seemed relieved to start a new chapter with Alfa Romeo for 2022 and beyond, finally having a multi-year contract in his pocket at age 32 for phase three of his career.