Back
Valtteri Bottas
Team

Mercedes-AMG Petronas F1 Team

Nation

Finland

Date of birth

28/08/1989

Place of birth

Nastola, Finland
"Not bad for a number two driver" … Mark Webber's caustic quip towards Red Bull after winning the 2010 British Grand Prix is one of Formula One's most legendary lines, but it might also be an apt description of the modern-day driver up against the most dominant teammate of his generation, Valtteri Bottas.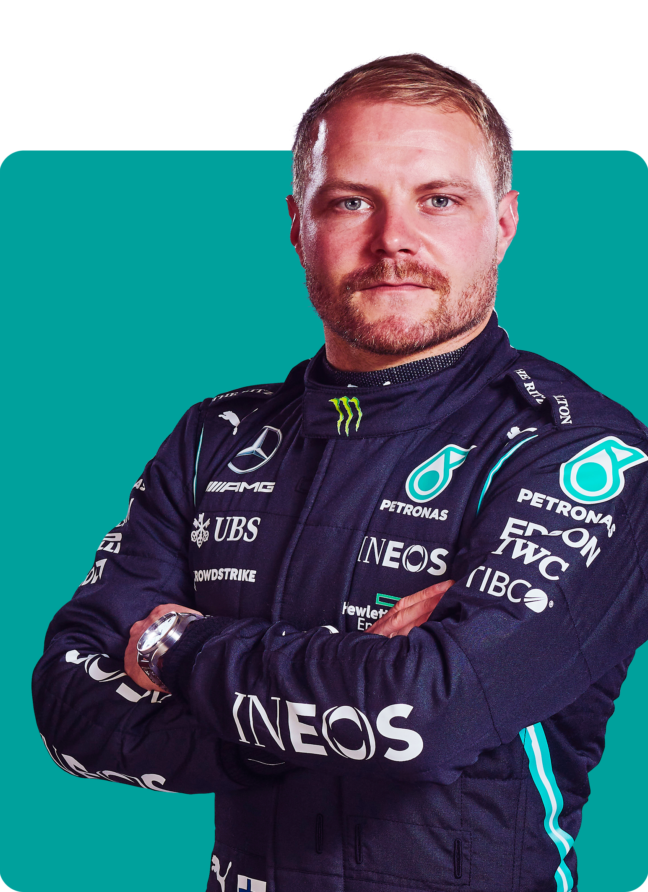 Bottas – like Webber – has nine F1® wins on his CV, all coming in the seasons since he was plucked from Williams to fill Nico Rosberg's shoes at Mercedes for 2017. But Webber's time at Red Bull has similarities – without as much friction – as the Finn's tenure at the Silver Arrows alongside Lewis Hamilton, his achievements dwarfed by the most prolific driver of his time – actually, of all-time.
Bottas has blistering one-lap speed – regularly taking poles off the most successful qualifier in F1® history is no mean feat – while his resilience and appetite for the fight remain admirable.