Back
Kevin Magnussen
Team

Haas

Nation

Denmark

Date of birth

05/10/1992

Place of birth

Roskilde, Denmark
Kevin Magnussen announced his arrival on the scene with second place at the Formula 1® Australian Grand Prix in 2014.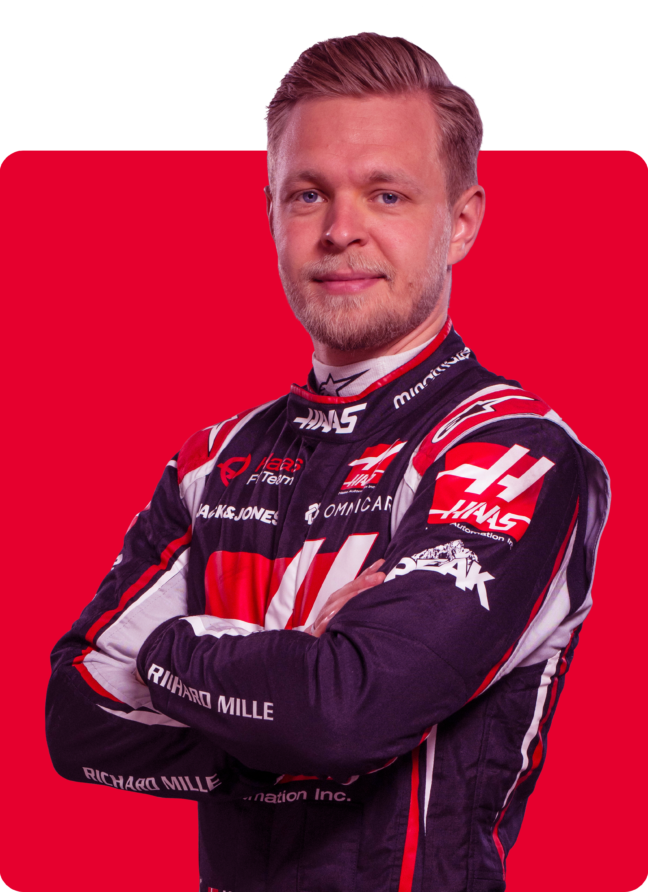 At the end of the 2019 season, that debut performance in Melbourne was his best result.
The question fans would love to see answered is, does Magnussen still have the talent? It seems his time at Haas has done little to bring it to the forefront, a process not helped at all by the team's challenging situation with a sponsor during 2019.
That said, the second-generation Formula 1® driver remains one of the sport's straightest shooters, never one to hide his light – or opinions – under a bushel.
If Haas can produce a car worthy of taking into battle, Magnussen could be the man to lead the charge. In any event, there should be fireworks, even between he and teammate Romain Grosjean.