Back
Sergio Perez
Team

Red Bull Racing Honda

Nation

Mexico

Date of birth

26/01/1990

Place of birth

Guadalajara, Mexico
In his 30s, jobless and with a gaping hole in his Formula One® CV, Sergio Perez's future looked grim when the calendar flipped to December 2020. Three weeks later, the picture couldn't have looked prettier.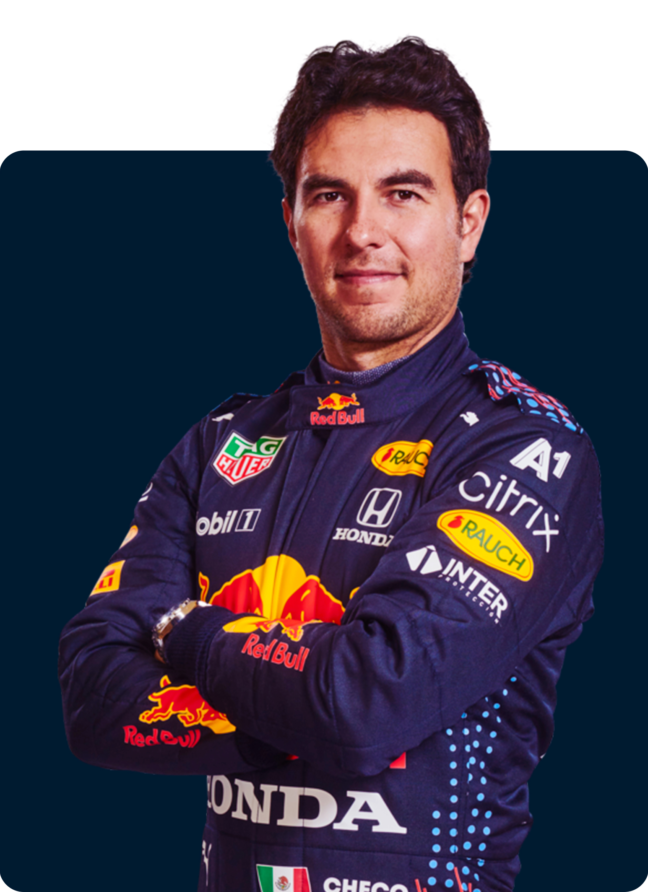 In his penultimate race for Racing Point, the team from which the Mexican had been dumped for Sebastian Vettel as part of its rebranding as Aston Martin, Perez won a remarkable Sakhir Grand Prix; last after the first lap, he was first on the last lap to win his 190th GP, the longest wait for any driver to achieve their maiden success.
A fortnight later, Perez was hired by Red Bull to do what Pierre Gasly and Alexander Albon couldn't – be fast enough to present a strategic headache to Mercedes, but not so fast as to overshadow the team's A-lister, Max Verstappen. It's a tough gig, but as 2020 proved, Perez can overcome impossible odds.