Back
Sergio Perez
Team

Racing Point

Nation

Mexico

Date of birth

26/01/1990

Place of birth

Guadalajara, Mexico
It seems like Sergio Perez has been a Grand Prix driver forever.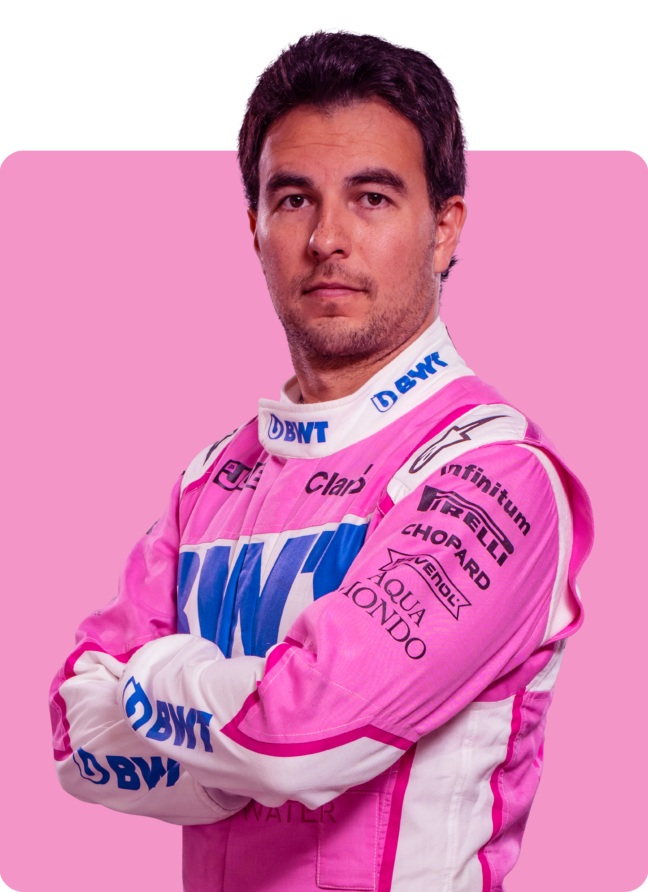 Actually, it is since 2011, and 10th place in the Drivers' Championship in 2019 showed that the Mexican has lost none of the speed that saw him race for McLaren in 2013.

Perez remains one of the most popular characters in the sport. He works hard to please his fans and the team's sponsors, and his efforts to promote the Mexican Grand Prix have played a big role in making that event one of the most popular in the world.
In 2019 Perez easily saw off teammate Lance Stroll, aided in part by his uncanny skill at making the Pirelli tyres last better than nearly anyone on the grid.
Perez remains the ideal rock around which to build the renewed Racing Point team.